The Airfix Scorpion tanks finally came, and I got a chance to put them together and paint one.
The construction was relatively flawless with the exception of the tracks. These weren't just vinyl rubber band tracks, these were thick, silver, inflexible, things [relax Paul, despite this, I still don't have track rot]. I ended up cutting the things into link/length parts, and super-gluing them on.
I painted them in a slightly different pattern from my Type-72Zs which have a solid brown pattern on a khaki background. I followed the pattern I see most on the Iranian Scorpions: brown/orange-brown stripes on a khaki background. The other I see is
this one
, all green/grey: I don't like it as much.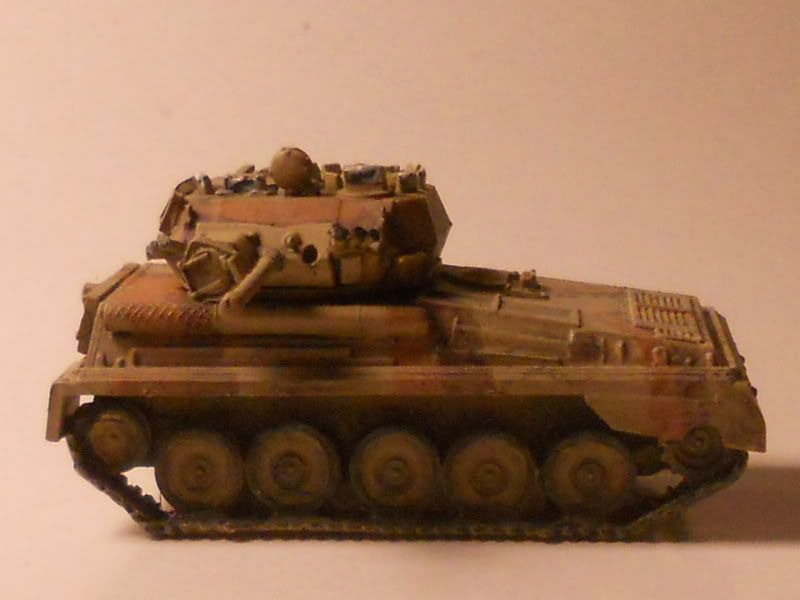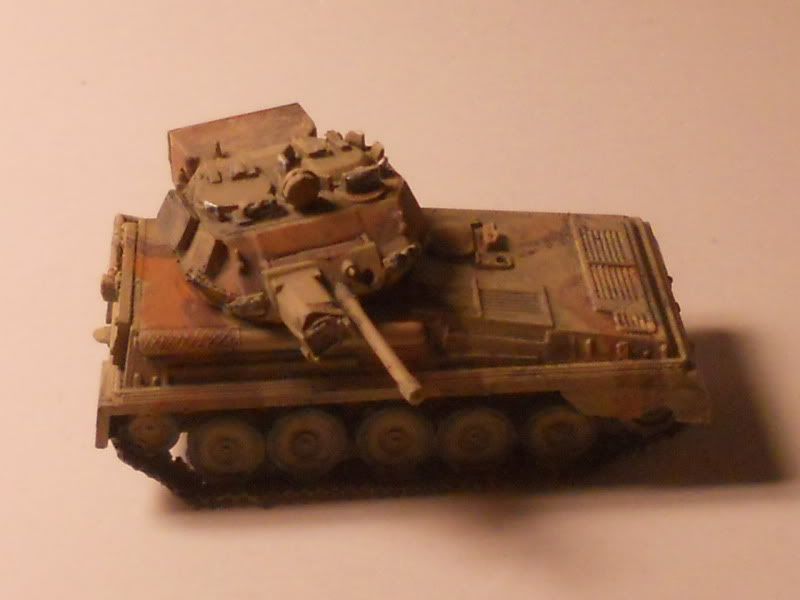 You will see I cheated on this part. The road wheel assembly is terrible, so I went in behind them and filled the suspension up with hot glue. You will also notice my quick reference sheet for Force on Force.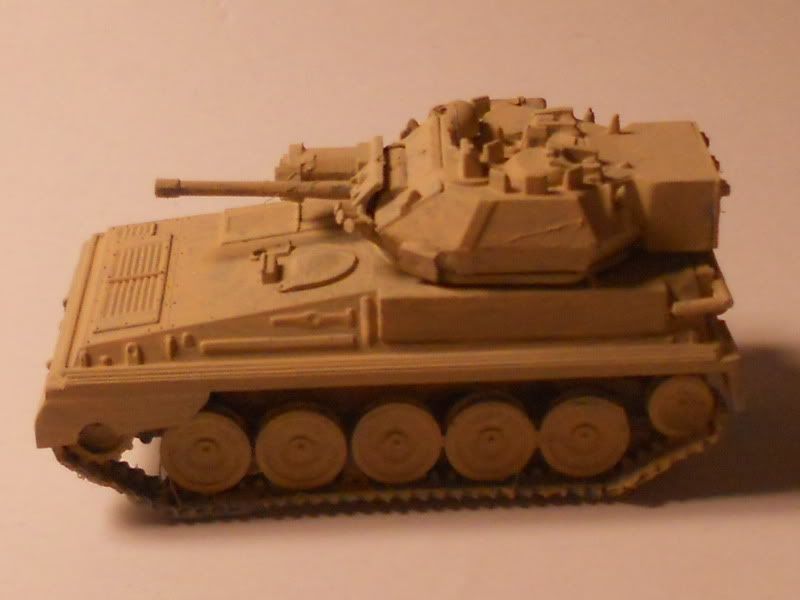 Here is the second area in which I cheated. There is no track on the top half of the suspension, it isn't noticeable when just looking at the tank I don't think.
Here you can see how tiny these things are! Don't believe me? See below :D
I have also finished an AT-14. Here you can see some very excited Syrian Rebels firing them at Assad's tanks below. Its not very high quality, but does give an indication of the ease of operation and mobility:
YouTube
.
The launcher is scratchbuilt, and the figures are conversions. I left the figures without a base for several reasons. This gives them a low profile on the table; I can switch the nationality of the crews in the future per scenario; and I didn't feel like basing :D
I had another go at "AusCam," an Iranian favorite for some reason.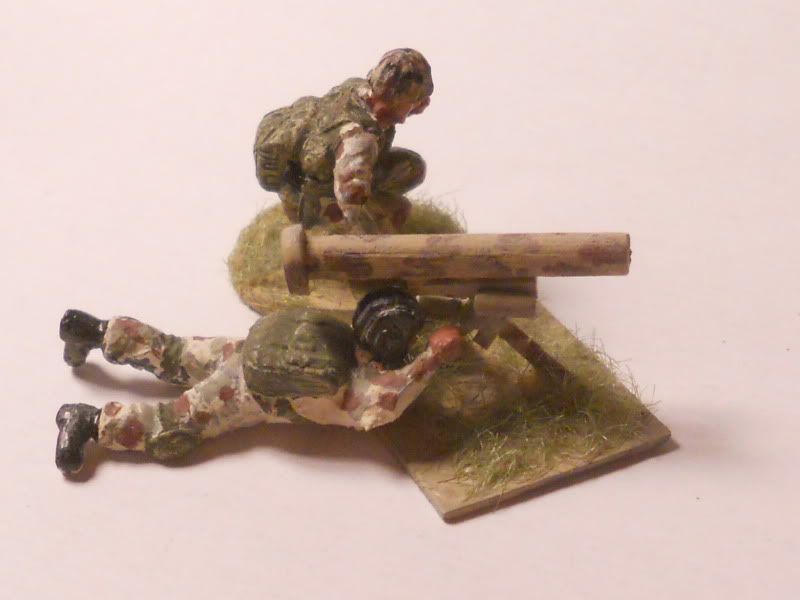 I hope you have an excellent Friday, and weekend!