Here are the few things I finished recently. As you see, a mix of scales, but all for the near east.
The first is the good old Marder from Revell. I painted it in a real camo scheme that I saw in a modelling magazine.I left the TOW launcher off because the reference photos I saw from Afghanistan didn't have one, only the empty rig. I can also use this against Iranians if necessary :D
Mercedes in the background...
Next up is S&S Models's M-ATV (Mine Resistant, Ambush Protected-All Terrain Vehicle). This as usual is an OK kit. My biggest problem with S&S is that there is no way for them to cast open windows, this leaves us who can't do the "gem" effect with the option of spending hours drilling out the windows and rebuilding them, or painting them gloss green...I chose the former and am happy with the result.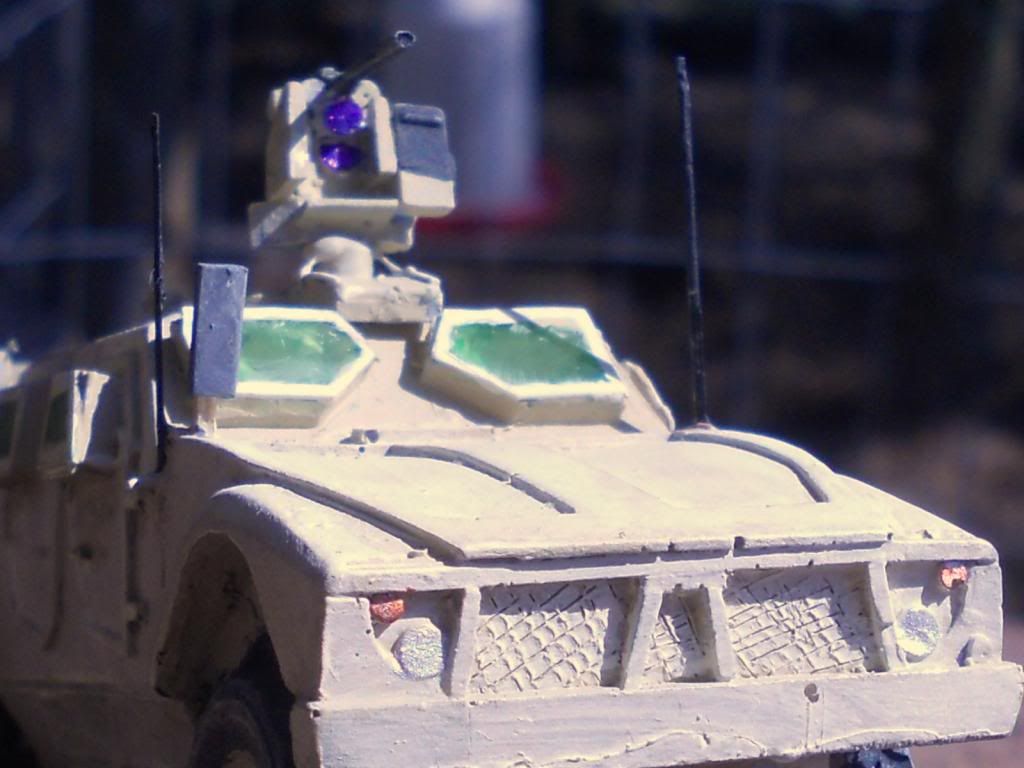 I like how the camera turned out on the ROWS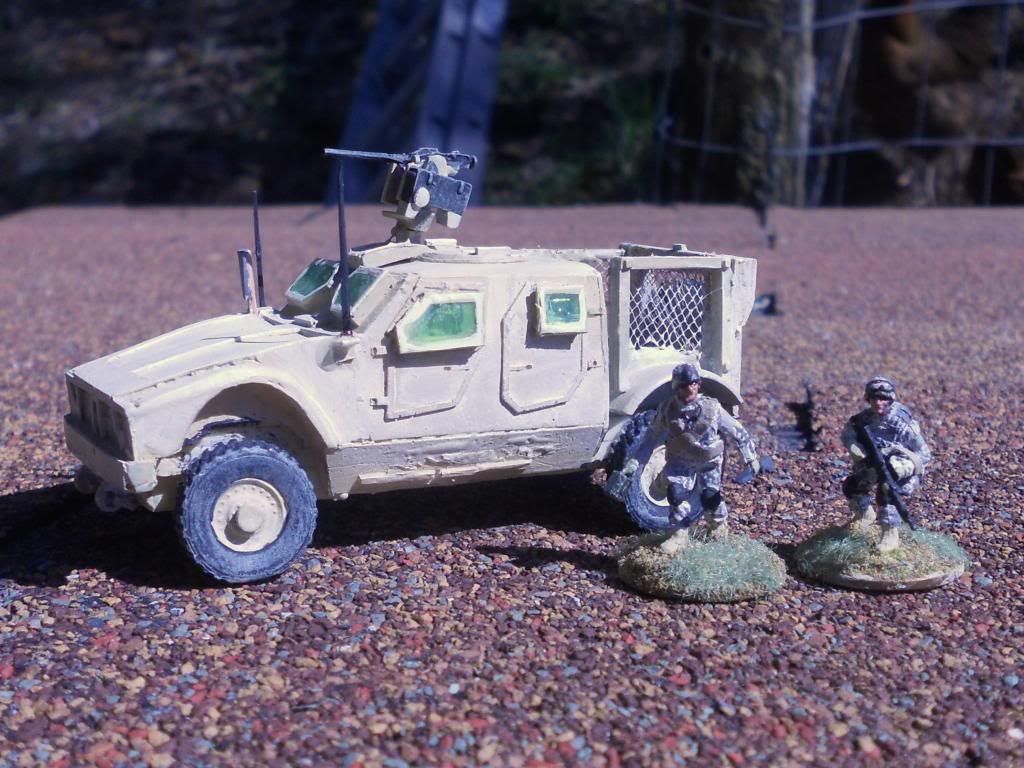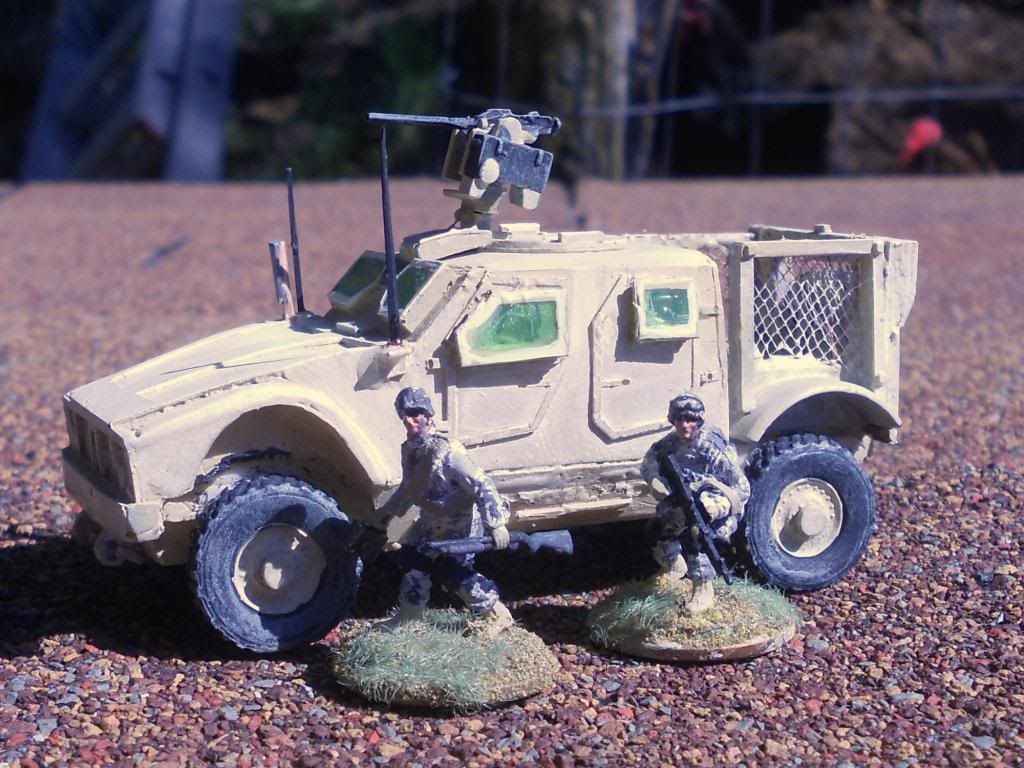 GPMG team. Chicken in the background...
Finally, 6mm Village. These are generic Middle East village houses I built from chunks of dense foam stuff. I know that for Afghanistan and Iraq walled compounds would be more suitable, so I may add walls in the future.