Here are the Iranian Type-72Zs I said I would do. I'm sure you all are sick of seeing modern tanks, but I am still quite pumped! As I already said, these are the Trumpeter "Chn Type-59 Medium" kits. They are cheap, and went together without a flaw.
The ERA bricks were an experiment for me. Rather than use balsa, or clay as I have recently, I tried the Pegasus Hobbies diorama bricks. Despite picking out the "small" sized set, they are still too large so I had to trim each one to a roughly correct size which led to shattering of several, and a somewhat uneven look. You decide.
On the other hand, I am very happy with the paint scheme Its just Apple Barrel Khaki, with shapes in Chocolate, a black wash, and a drybrush of khaki again. Now that I have thoroughly bored you, I will show the pictures!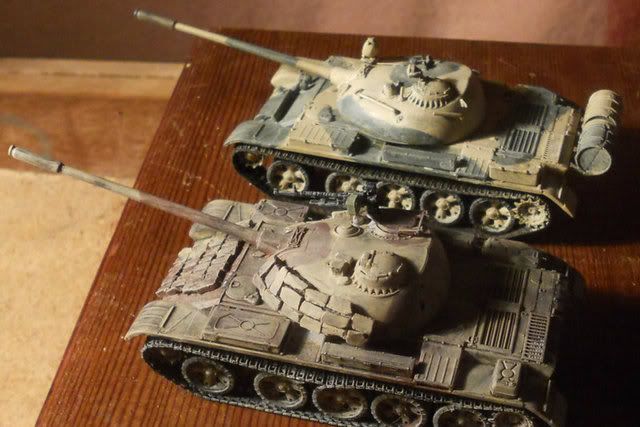 Here with the Easy Model T-55 repaint.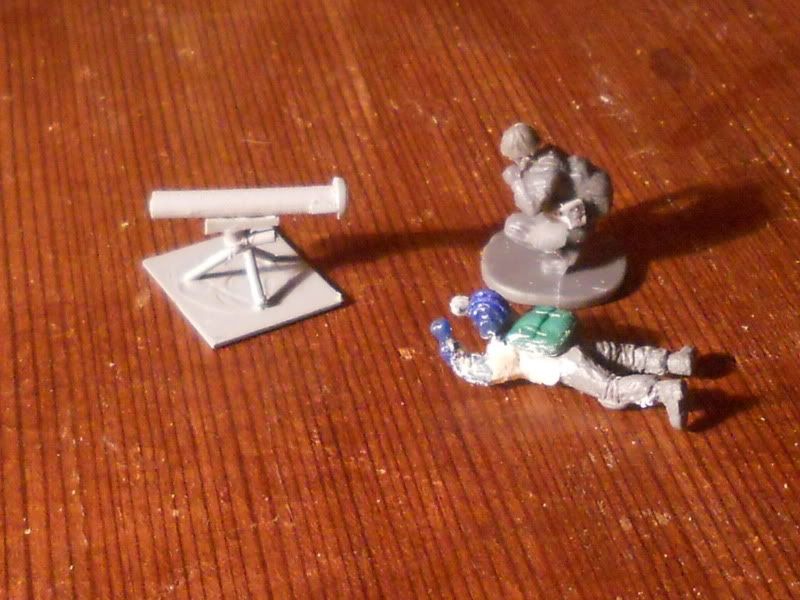 Here is an AT-14 (?) "Kornet" rocket for the Iranians.
It is past my bedtime, thanks for looking :D